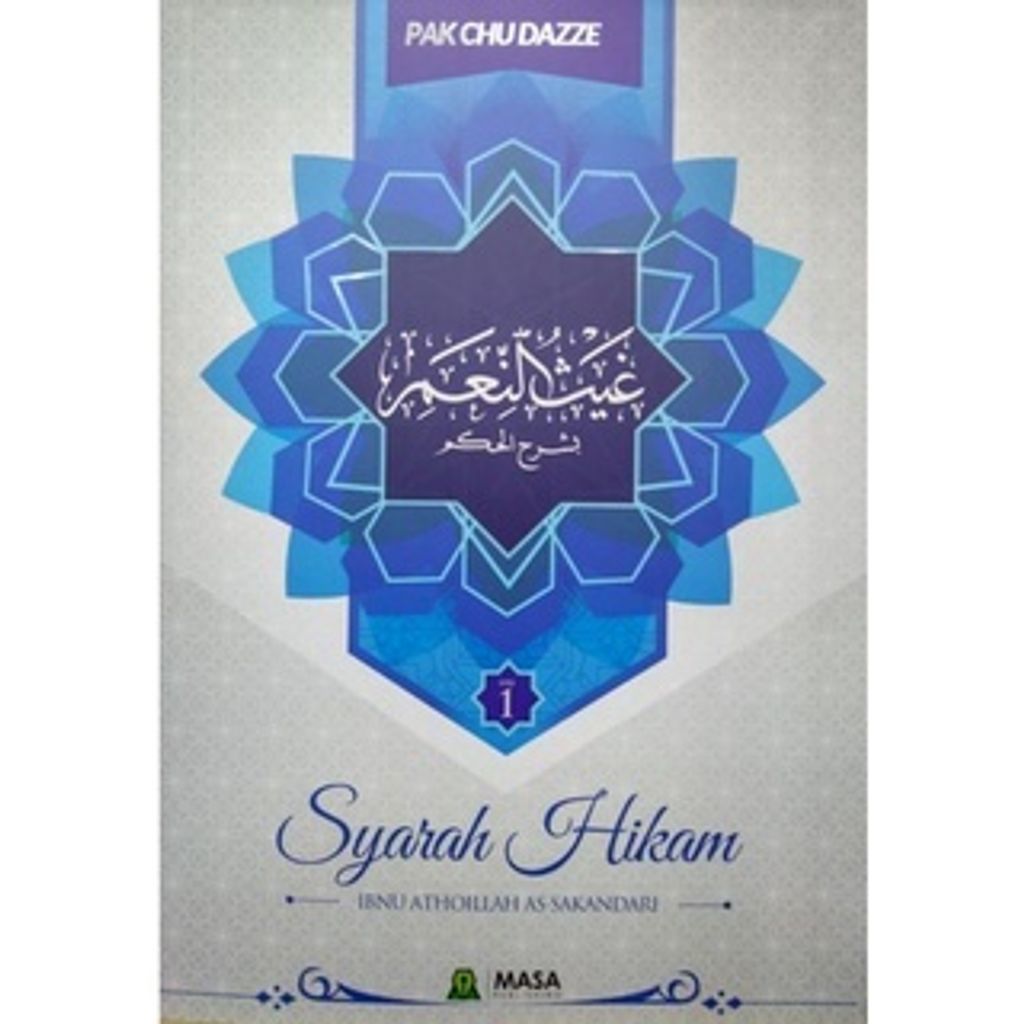 Syarah Hikam: Ibnu Athoillah As-Sakandari Jilid 1
Kitab Hikam Ibnu As-Sakandari adalah di antara karya agung dalam ilmu tasauf. Ia ibarat lautan yang tiada bertepi dan di dalamnya sarat dengan permata yang berharga. Membacanya membugarkan iman dan menghidupkan jiwa dengan kecintaan pada Nya. Mungkin benar seperti apa yang dikatakan oleh para ulama "jika diharuskan membaca selain Al Quran di dalam solat nescaya hikam lah".
Namun kalam hikam yang hebat dan tinggi mutunya itu serta sarat dengan butiran permatanya tiada dapat dinikmati tanpa dapat menyelami makna dan rahsianya. Risalah kecil ini adalah suatu usaha kredit pengarang untuk menghuraikan rahsia dan makna yang terdapat padanya agar para pencinta ilmu sufi dapat menikmatirrya dan menjadikan bacaan wajib mereka. Para pembaca disarankan mencari para pembimbing rohani agar dapat bukan sekadar memahaminya bahkan merasai kenikmatannya sehingga leburlah segala keinginan yang lain melainkan hanya pada Dia semata-mata.
Please refer to the images for a summary/synopsis of the book.
Sila rujuk kepada gambar halaman belakang buku untuk membaca ringkasan buku tersebut.
Customer comments
| Author/Date | Rating | Comment |
| --- | --- | --- |