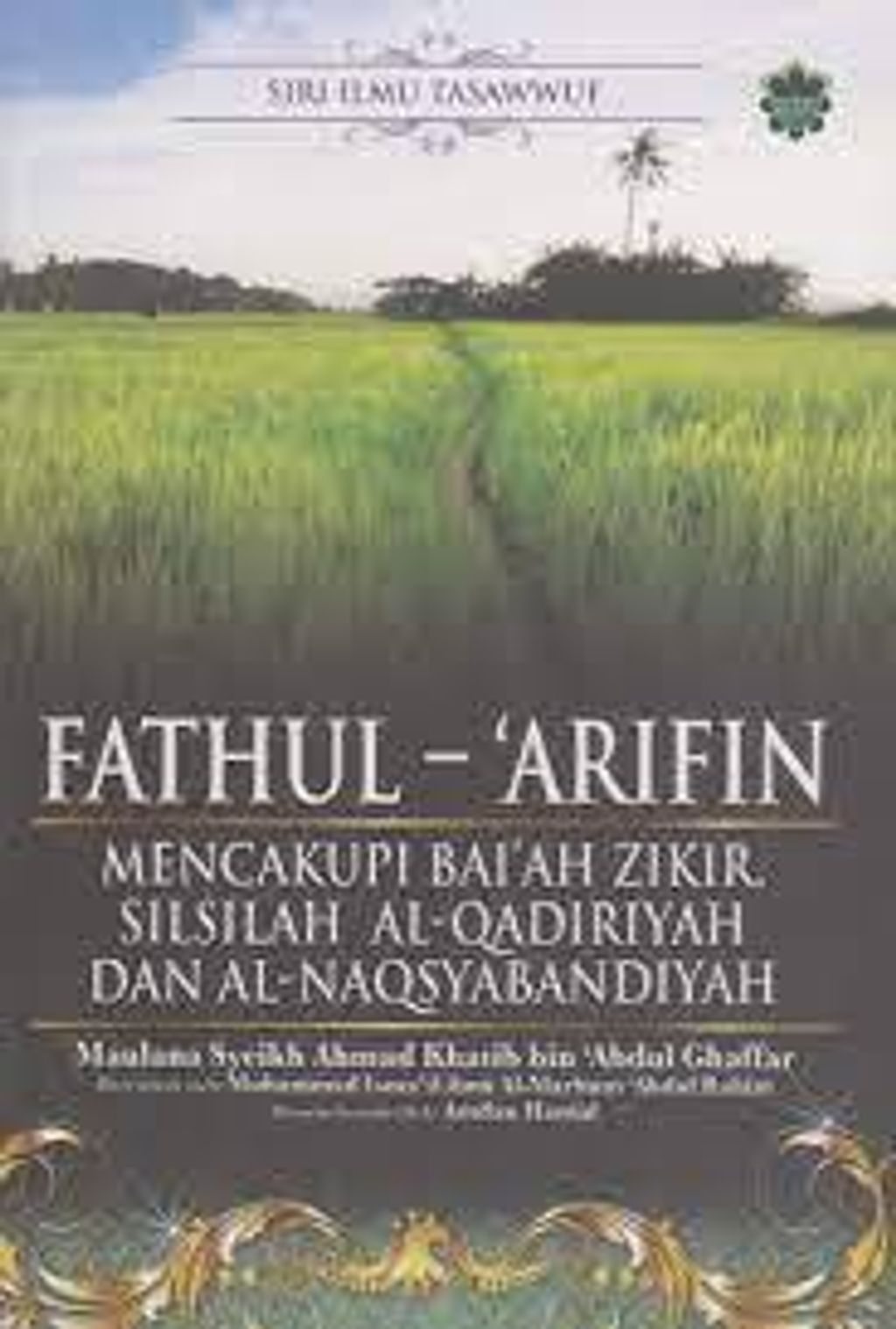 Siri Ilmu Tasawwuf "Fathul-'Arifin" oleh Maulana Syeikh Ahmad Khatib
Kitab ini menjelaskan tentang Bai'ah Zikir dan Silsilah Thariqat Qadiriyah dan Naqsyabandiyah yang amat bermanfaat sekali bagi para Salik yang sedang meniti jalan menuju kepada Allah S.W.T.
Ini kerana orang-orang Sufi amat mementingkan soal-soal kerohanian, jiwa kebatinan dan perkara-perkara yang ghaib yang tidak ternampak dengan mata kasar ini, tetapi ia tetap ada. Untuk mengetahuinya perlulah menggilap dan menyuci hati sehingga bersinar dengan Nur cahaya Ketuhanan Yang Maha Tinggi. Ini dapat dilakukan dengan bimbingan Guru yang haq. Guru Mursyid yang kamil mukamil dan berlatih dengan bersungguh-sungguh.
Please refer to the images for a summary/synopsis of the book.
Sila rujuk kepada gambar halaman belakang buku untuk membaca ringkasan buku tersebut.
Customer comments
| Author/Date | Rating | Comment |
| --- | --- | --- |