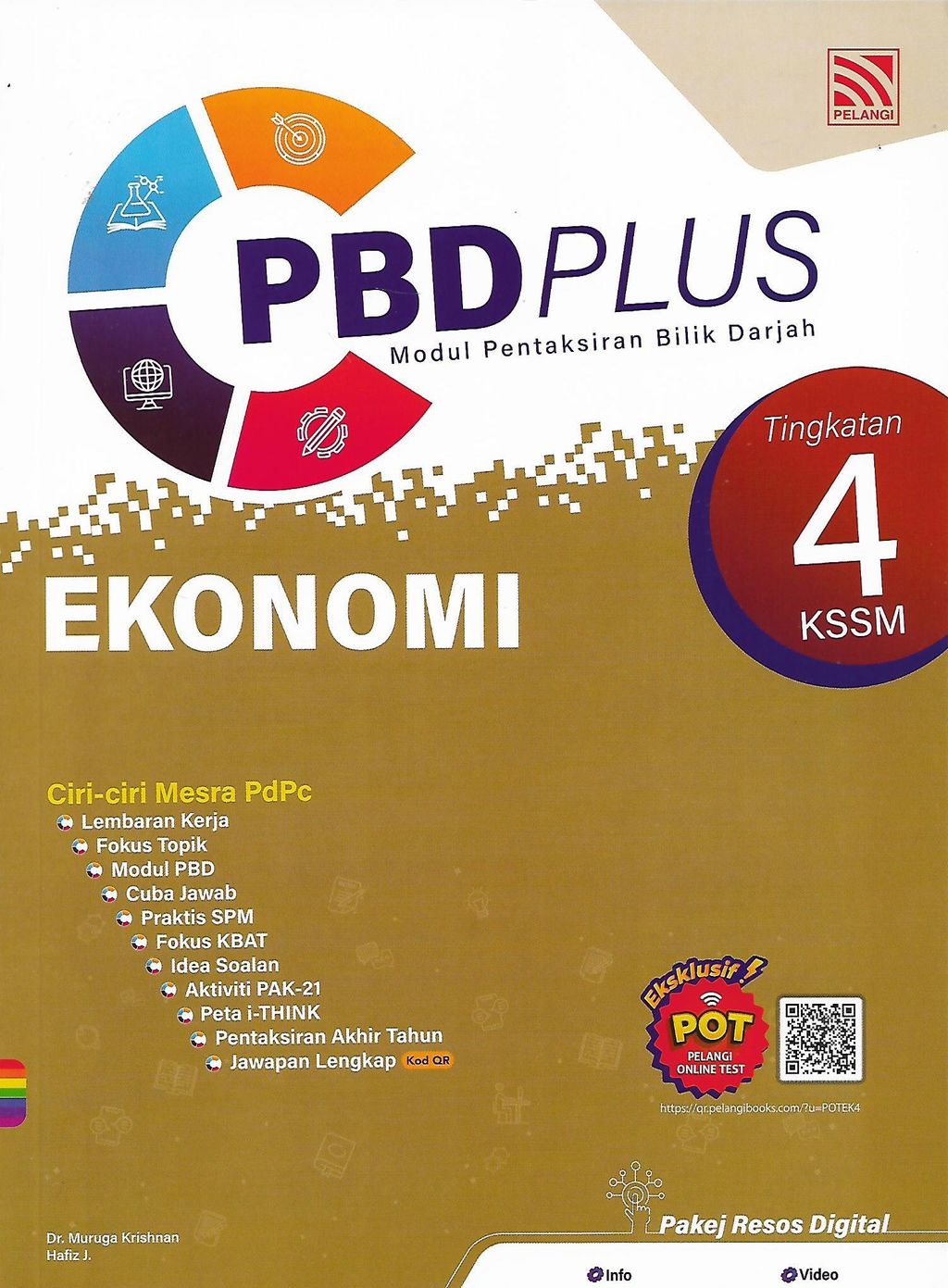 PBD Plus 2023 Ekonomi Tingkatan 4
Modul Pentaksiran Bilik Darjah KSSM. Berdasarkan format instrumen pentaksiran terkini.
Siri PBD Plus direncanakan dengan hasrat untuk melengkapi buku teks dan mempermudah Pentaksiran Bilik Darjah (PBD) di sekolah. Modul ini dimodenkan dengan bahan-bahan digital yang mesra guru dan murid dalam proses pembelajaran dan pemudahcaraan (PdPc) secara dalam talian atau luar talian. Gabungan elemen terancang yang hebat ini semestinya dapat membantu murid memantapkan penguasaan setiap subjek secara tuntas.
Keistimewaan Buku Ini! - Imbas kod QR
- Jawapan
- Kuiz Gamifikasi (Wordwall)
- Kertas Model UASA (Ujian Akhir Sesi Akademik
- Resos digital untuk menyokong PdPc harian
Please refer to the images for a summary/synopsis of the book.
Sila rujuk kepada gambar halaman belakang buku untuk membaca ringkasan buku tersebut.
Customer comments
| Author/Date | Rating | Comment |
| --- | --- | --- |