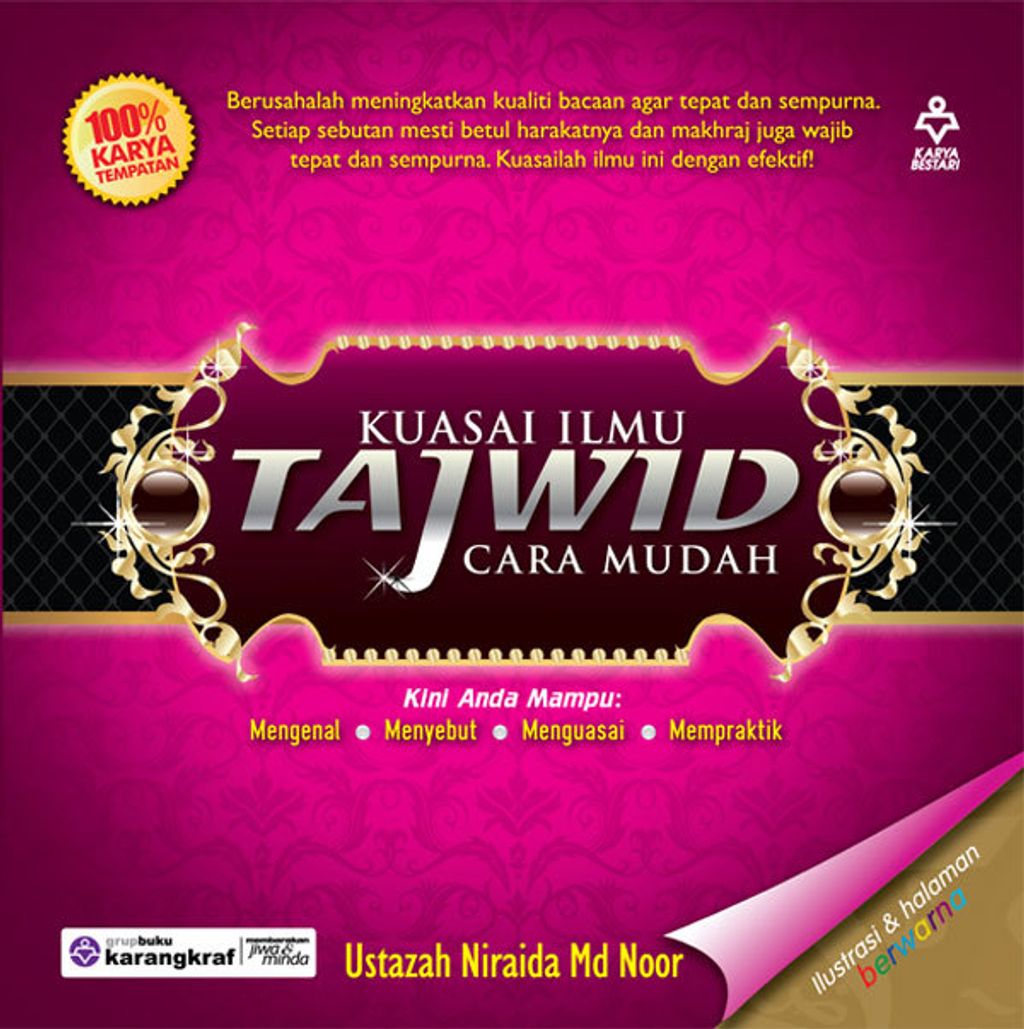 Kuasai Ilmu Tajwid Cara Mudah
Ramai di antara kita yang boleh membaca al-Quran tetapi tidak ramai yang tahu dan mempraktikkan hukum bacaannya. Jika tatabahasa Melayu perlu betul sebutannya, maka bacaan al-Quran juga harus sempurna tanpa cacat cela. Jadi, apa rahsia atau teknik untuk menjadikan bacaan kita sempurna dari segi sifat, makhraj dan hukum?
KUASAI ILMU TAJWID CARA MUDAH diterbitkan khusus buat anda yang tercari-cari kaedah untuk mendalami ilmu tajwid secara berkesan. Tiada penerangan panjang lebar, hanya kaedah peta minda yang akan membantu anda mempelajarinya dengan lebih mudah. Penyampaian yang menarik, mudah dan mantap menjadikan pengisiannya sesuai untuk semua peringkat umur. Sesuai juga untuk dijadikan sebagai cenderahati buat insan tersayang.
Please refer to the images for a summary/synopsis of the book.
Sila rujuk kepada gambar halaman belakang buku untuk membaca ringkasan buku tersebut.
Customer comments
| Author/Date | Rating | Comment |
| --- | --- | --- |