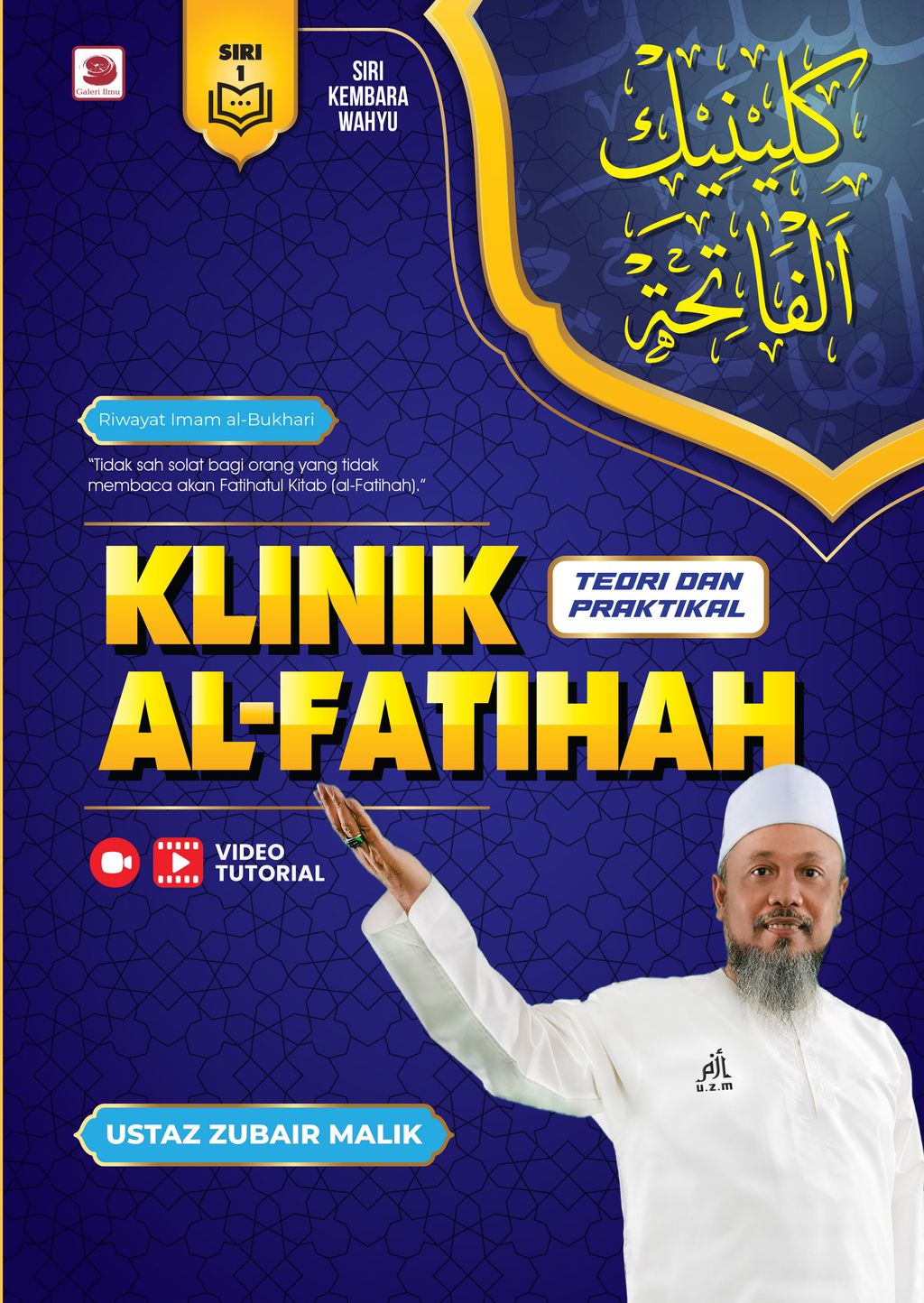 Klinik Al-Fatihah (Teori dan Praktikal)
Penerangan dengan 3 pendekatan iaitu Islam, Iman dan Ihsan.
Teori dan praktikal yang dilengkapi dengan video tutorial.
Tajwid, sebutan huruf dan 'bit' , membaca Al-Fatihah yang betul.
Tona suara serta kelajuan bacaan yang sesuai mengikut tahap nafas.
Bacaan Al-Fatihah dengan lagu taranum Murattal.
Jenis bacaan mengikut qiraat dan mazhab.
Rujukan hadis-hadis yang sahih.
Juga sesuai dijadikan bahan bacaan, rujukan, diskusi, seminar dan lain-lain.
Please refer to the images for a summary/synopsis of the book.
Sila rujuk kepada gambar halaman belakang buku untuk membaca ringkasan buku tersebut.
Customer comments
| Author/Date | Rating | Comment |
| --- | --- | --- |