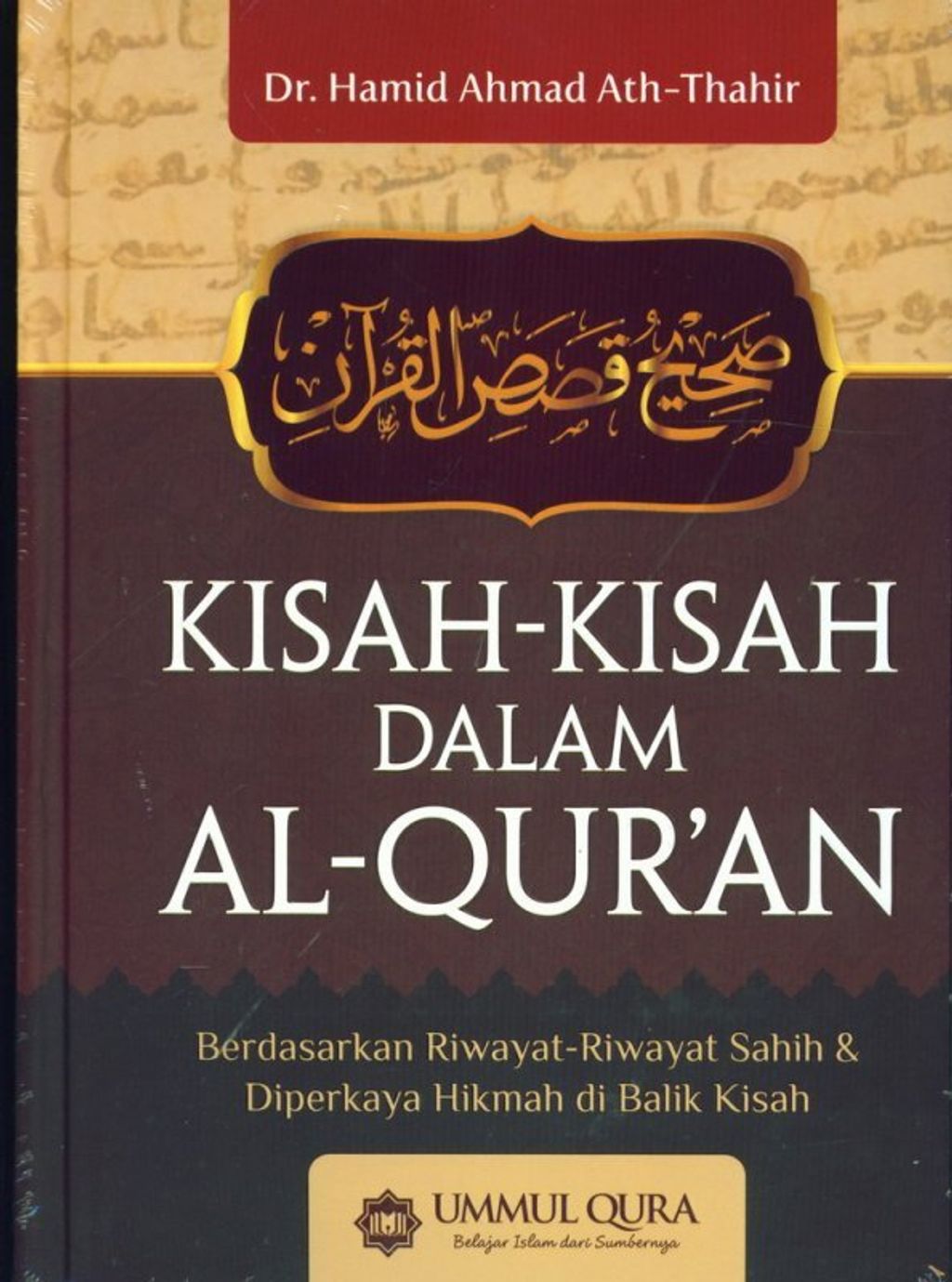 Kisah-kisah Dalam Al-Quran
Penulis telah melakukan proses sterilisasi (tashfiyyah) atas kisah-kisah qur'ani dari sumber-sumber yang tidak valid, dan inilah yang menjadi kelebihan utama buku ini. Di samping itu, buku ini masih memiliki sejumlah kelebihan lainnya seperti:
Kelengkapan kisah-kisah; meliputi bukan hanya kisah para nabi, tetapi juga kisah-kisah lain dari umat-umat terdahulu,
Buku ini disusun dengan merujuk kepada sekitar 50 buku sumber referensi lainnya.
Penulis menggunakan bahasa kekinian yang lebih mudah dipahami tanpa meninggalkan kedalaman ekplorasi makna hikmah, dan pelajaran di balik kisah-kisah.
Riwayat-riwayat penunjang yang dicantumkan sudah melalui verifikasi penulis buku ini.
Penulis melakukan tarjih (pemilihan pendapat yang kuat) atas hal-hal yang menjadi kontroversi di balik kisah-kisah. Namun, pada saat yang sama juga meinggalkan hal-hal kecil yang tidak esensial untuk didebatkan.
Please refer to the images for a summary/synopsis of the book.
Sila rujuk kepada gambar halaman belakang buku untuk membaca ringkasan buku tersebut.
Customer comments
| Author/Date | Rating | Comment |
| --- | --- | --- |