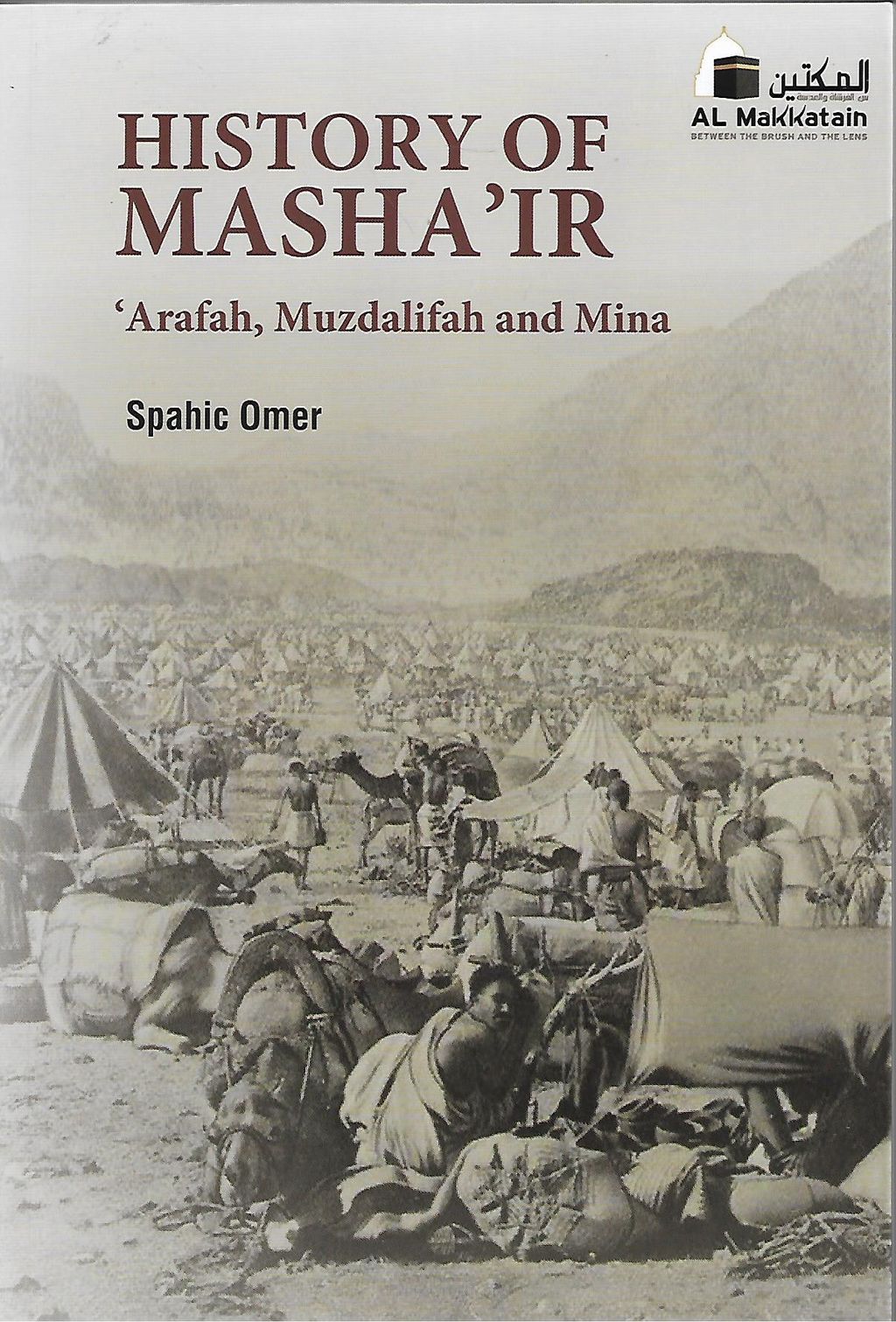 History of Masha'ir ( Arafah, Muzdalifah and Mina )
This book discusses the case of 'Arafah, Muzdalifah and Mina-which are collectively called in Arabic al-masha'ir al-muqaddasah, or just masha'ir during the course of some crucial periods of Muslim history. The book has four chapters. The first chapter analyses the role of al-Azraqi
and his book "Akhbar Makkah" in safeguarding the recorded history and
development of the masha'ir. The importance of al-Azraqi and his magnum
opus lies in the fact that the study of the masha'ir thus became more
comprehensive and more systematic, almost scientific. The book marked a
turning point in the growth of the holy cities literature. The second chapter discusses the Hajj events and the conditions of the masha'ir as found in the narratives of the early Muslim travellers-cum -explorers. Four celebrated personalities from the classical period are featured: al-Maqdisi or al-Muqaddasi, Naser Khosraw, Ibn Jubayr and Ibn Battuta.
The third chapter deals with the state of the masha'ir as perceived through the eyes of two non-Muslim Western travellers and explorers: Ali Bey el Abbassi and J.L. Burckhardt. The two men have been selected because their accounts are most comprehensive, most accurate, and most unprejudiced as compared to their peers, and because their visits coincided with two perhaps most dramatic periods in the history of the Hijaz.
The fourth and final chapter discusses the theme of the relationship between the masha'ir and the inception of modern times. The chapter sheds some light on the first examples of the uncontainable advances of modernity and how they impacted the make-up and performances of the masha'ir. As a result, the milieu of the masha'ir was set never to be the same again.
Please refer to the images for a summary/synopsis of the book.
Sila rujuk kepada gambar halaman belakang buku untuk membaca ringkasan buku tersebut.
Customer comments
| Author/Date | Rating | Comment |
| --- | --- | --- |