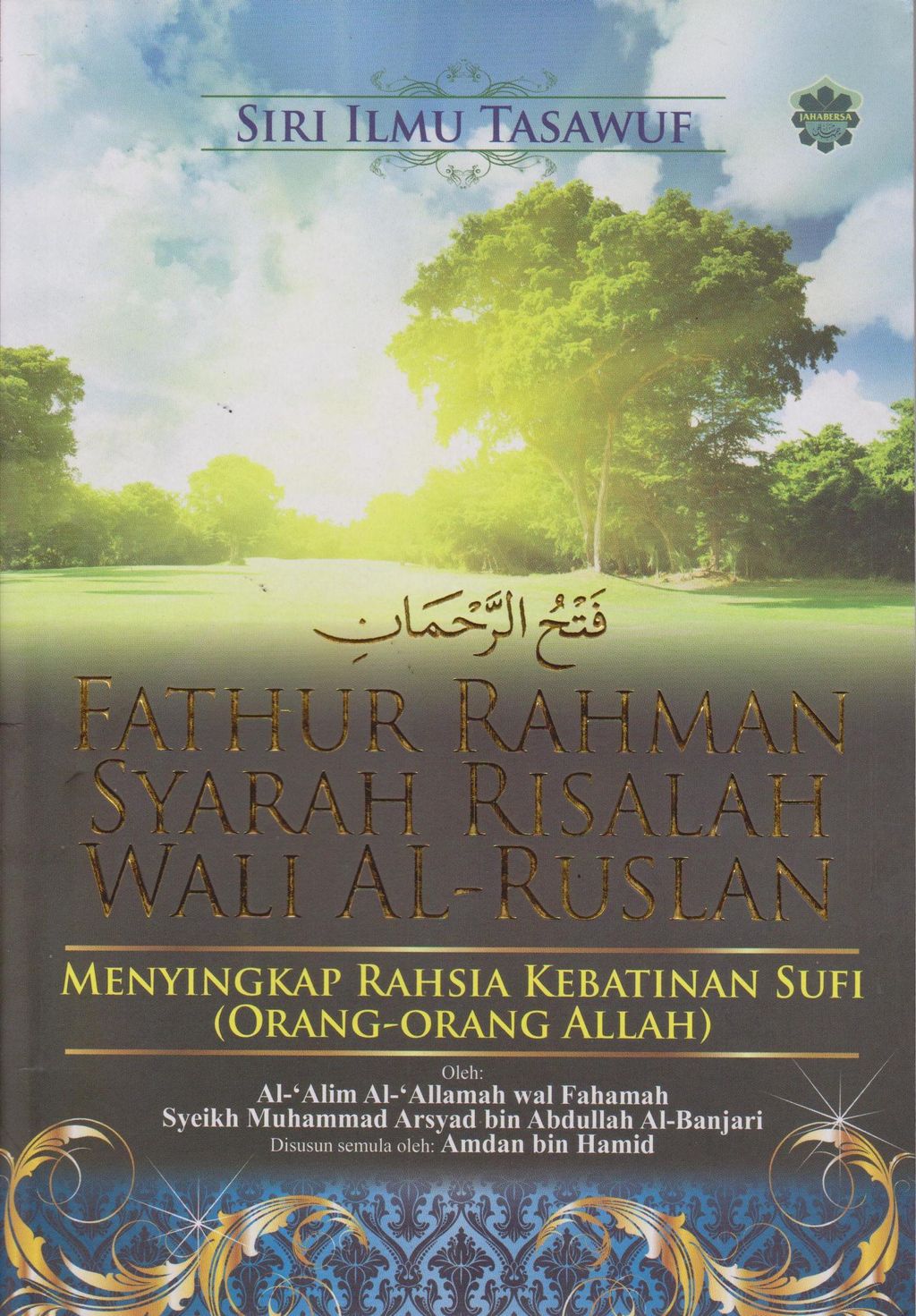 Siri Ilmu Tasawwuf Fathur Rahman Syarah Risalah Wali Al-Ruslan oleh Al-'Alim Al-'Allamah
Kitab tasawuf yang kecil ini disusun dan dikumpul semula hasil daripada terjemahan Al-Alim Al-'Allamah wal Fahamah Syeikh Muhammad Arsyad bin Abdullah Al-Banjari ra, hasil karya Syeikh Raslan yang berjudul "Fathur Rahmam" - Syarah Risalah Wali ar-Raslan. Kitab ini banyak menyentuh perjalanan si Salik dan pengalaman-pengalaman yang dilalui sepanjang perjalanannya menuju ke Hadhratil Quds sehingga menjadi orang 'Arif Billah.
Please refer to the images for a summary/synopsis of the book.
Sila rujuk kepada gambar halaman belakang buku untuk membaca ringkasan buku tersebut.
Customer comments
| Author/Date | Rating | Comment |
| --- | --- | --- |