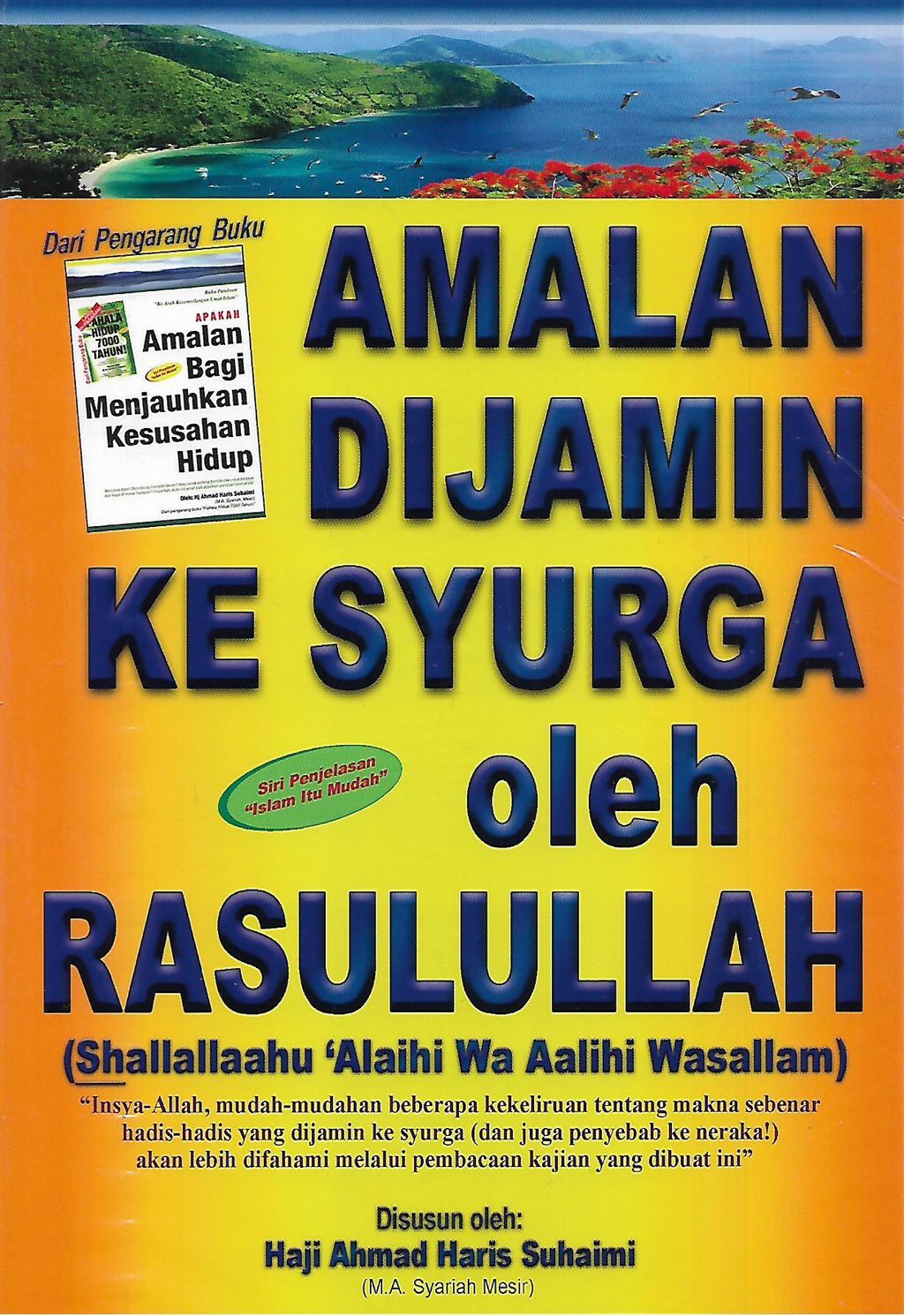 Amalan Dijamin Ke Syurga oleh Rasulullah by Haji Ahmad Haris Suhaimi
Mudah-mudahan beberapa kekeliruan tentang makna sebenar hadis-hadis yang dijamin ke syurga (dan juga penyebab ke neraka) akan lebih difahami melalui pembacaan kajian yang dibuat ini. Pengumpulan hadis-hadis sebegini untuk dibuat kajian adalah amat perlu bagi memahami lebih mendalam akan maksudnya yang sebenar memandangkan ada di kalangan orang Islam yang merasa keliru kerana beranggapan hadis seperti ini agak bertentangan pula dengan hadis-hadis yang dimasukkan pula ke neraka. Tetapi setelah agak lama diteliti, penulis merasa amat takjub kerana kebanyakan hadis-hadis ini sebenarnya kembali kepada sifat hati seseorang.
Please refer to the images for a summary/synopsis of the book.
Sila rujuk kepada gambar halaman belakang buku untuk membaca ringkasan buku tersebut.
Customer comments
| Author/Date | Rating | Comment |
| --- | --- | --- |