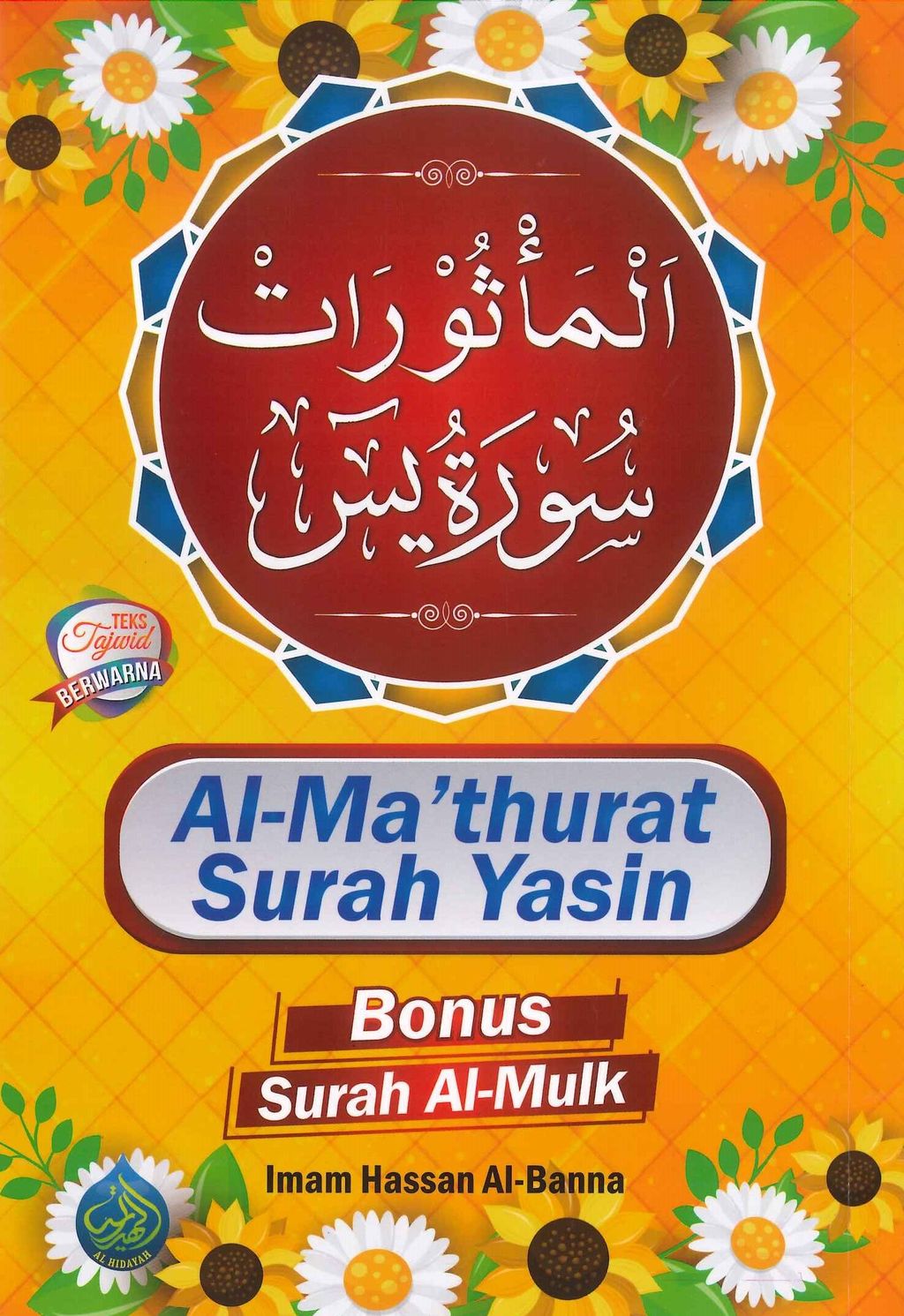 Al-Ma'thurat Surah Yasin (Bonus Surah Al- Mulk)
Amalan kebajikan dapat membawa manusia ke jalan keredhaan Allah SWT. Amalan-amalan ini berupa solat, zikir, bertasbih dan sebagainya. Ini merupakan amalan turun-temurun. Pengisian rohani ini dapat memberikan ketenangan dan ketenteraman kepada pengamalnya.
Kandungan buku ini sesuai untuk dipraktikkan dalam kehidupan umat Islam. Ayat-ayatnya mudah dibaca sebagai amalan harian serta bagi memantapkan kekuatan rohani seseorang muslim dalam meningkatkan pahala yang dapat membawanya menuju syurga abadi.
Please refer to the images for a summary/synopsis of the book.
Sila rujuk kepada gambar halaman belakang buku untuk membaca ringkasan buku tersebut.
Customer comments
| Author/Date | Rating | Comment |
| --- | --- | --- |