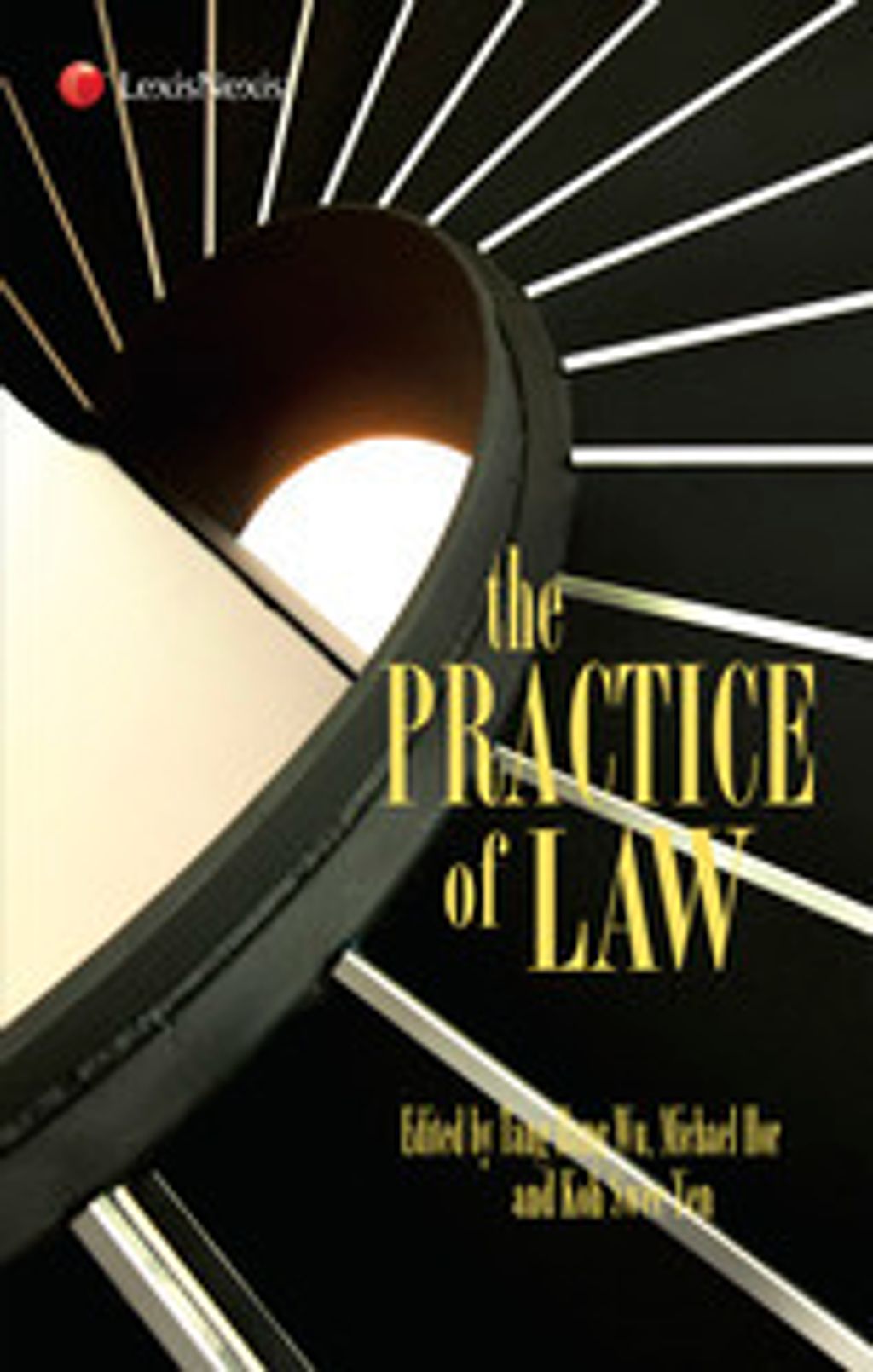 The Practice of Law by Tang Hang Wu
In The Practice of Law, the general editors of Reading Law (Associate Professor Tang Hang Wu and Professor Michael Hor) are joined by dispute resolution lawyer from WongPartnership, Ms. Koh Swee Yen. The general editors of this book have assembled a team of leading lawyers in Singapore and Singapore-trained lawyers in other jurisdictions to write a teaser chapter in an engaging and accessible manner for the major kinds of legal careers. This book is invaluable for the aspiring law student, law student and general public who want to have an insight into the various areas of practice.

Foreword by The Honourable Mr Sundaresh Menon, S.C., Attorney-General, Singapore
.... Herein lies the beauty of this book. In the space of 25 highly interesting and extremely readable chapters, the authors, under the superb guidance of the General Editors, have given an account of what the practice of law means to those of us on the inside. The result is a very informative guided tour through some of the more common (and sometimes less common) ways in which lawyers practise their craft. Between them, the authors include lawyers in the public service as well as in the private sector; lawyers who are principally advocates as well as those who are mainly concerned with transactional work; lawyers who work here in Singapore as well as those who work abroad; and even one who works in an international organisation.

This tremendous breadth provides a valuable insight into the wonderful opportunities that are available to lawyers in Singapore. It also hints of the growing complexity of the practice of law.

The Practice of Law in the final analysis is a celebration of sorts. Those who have found deep meaning, purpose and relevance in their calling as lawyers have shared some very personal insights into what the law has given them. And in sharing these insights, it is hoped that those on the outside, and perhaps especially those thinking of coming inside, will be better informed and ultimately inspired to be a part of this wonderful profession.
Please refer to the images for a summary/synopsis of the book.
Sila rujuk kepada gambar halaman belakang buku untuk membaca ringkasan buku tersebut.
Customer comments
| Author/Date | Rating | Comment |
| --- | --- | --- |