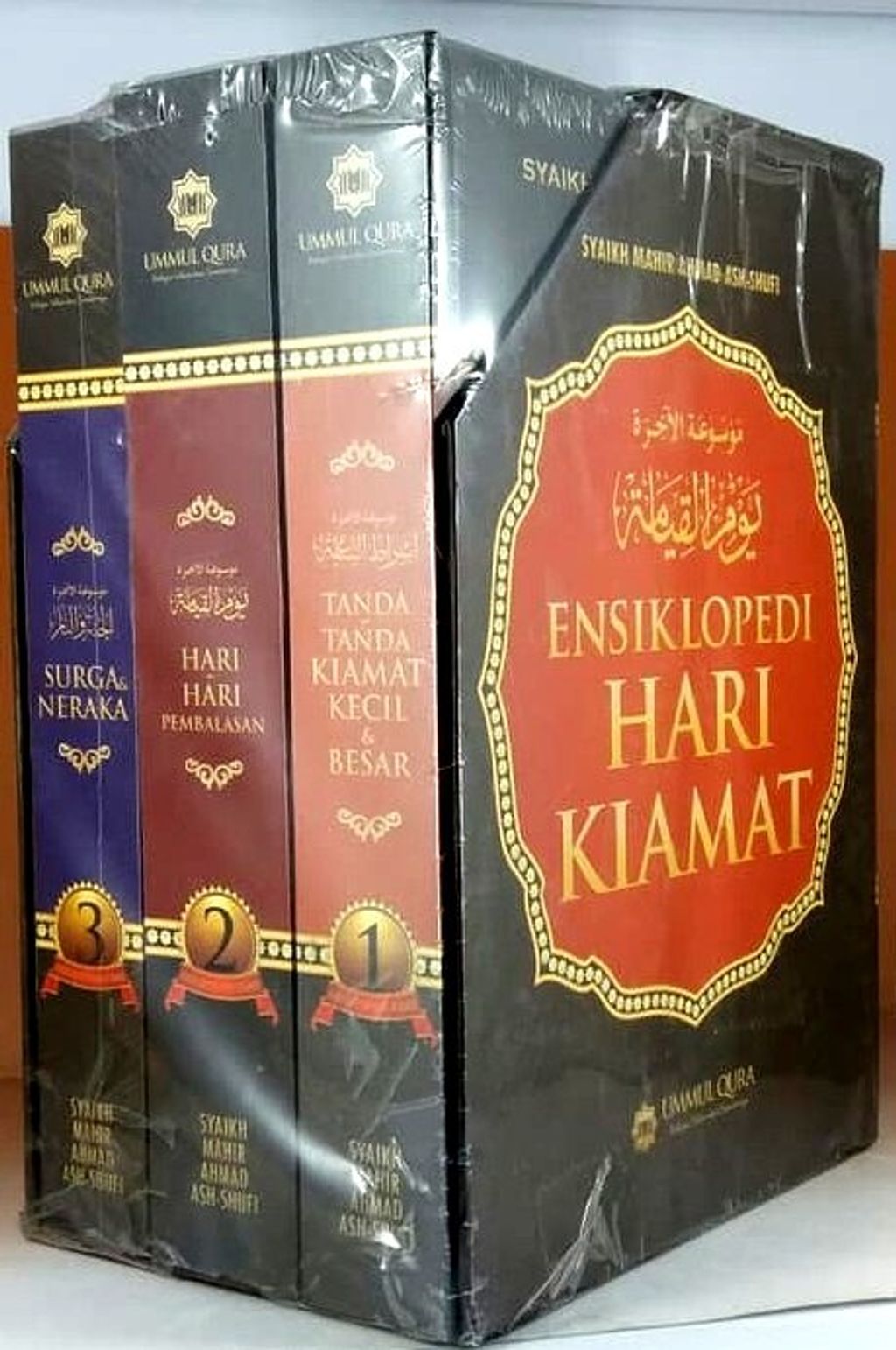 Ensiklopedia Hari Kiamat Jilid 1, 2 & 3 - Ummul Qura
Kitab ini membahaskan Tanda-Tanda Kiamat Kecil dan Besar, Hari-Hari Pembalasan serta Syurga & Neraka dan ia merangkumi perbahasan seperti 1. Tanda-tanda kiamat kecil, 2. Tanda-tanda kiamat besar, 3. Misteri alam Barzakh, 4. Situasi hari Kiamat, 5. Kebangkitan pasca kematian, 6. Hari-hari pertam di Alam Akhirat, 7. Pengadilan hari Akhirat, 8. Lintasan titian Shirat, 9. Situasi Neraka, dan 10. Keindahan Surga.
Please refer to the images for a summary/synopsis of the book.
Sila rujuk kepada gambar halaman belakang buku untuk membaca ringkasan buku tersebut.
Customer comments
| Author/Date | Rating | Comment |
| --- | --- | --- |