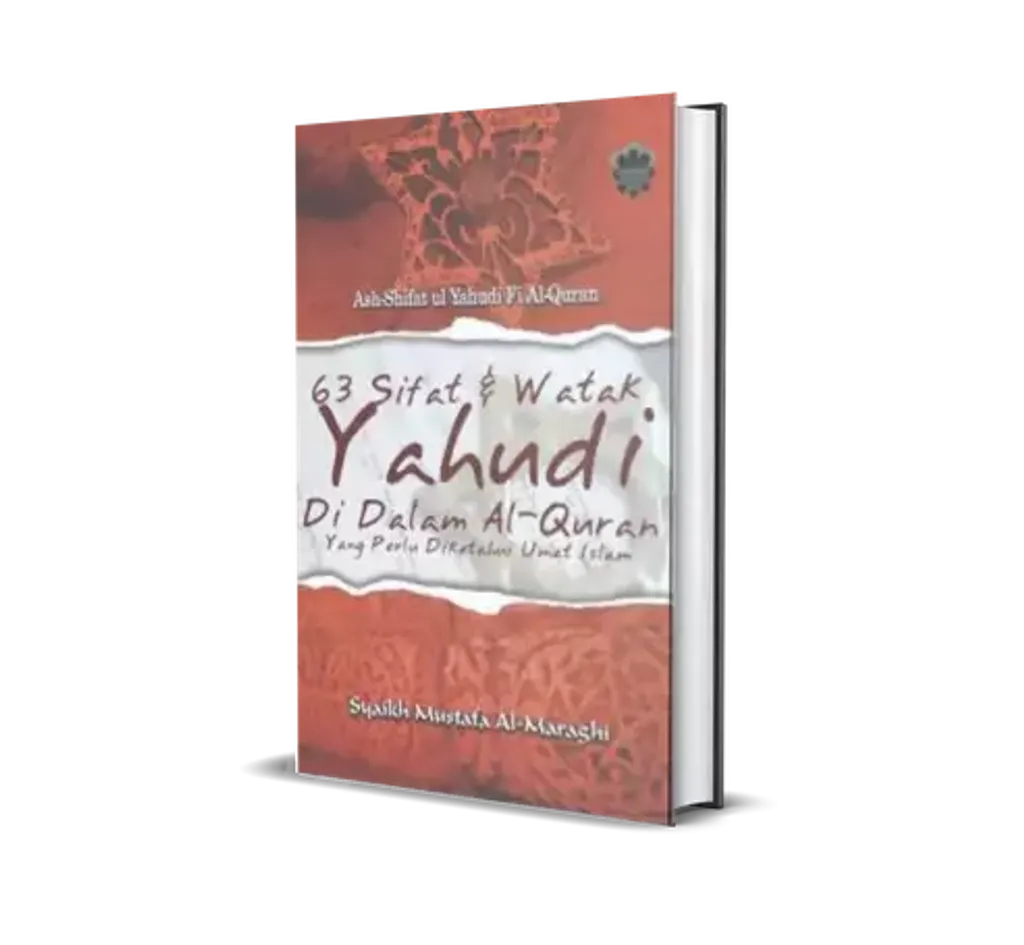 63 Sifat & Watak Yahudi di Dalam Al-Quran (FREE SHIPPING)
Siapa tidak kenal dengan kezaliman Zionis yang kejam merampas tanah dan membubuh rakyat Palestin dengan sesuka hati mereka. Jika melihat watak Israel demikian, sebenarnya tidak perlu hairan. Ini kerana Allah Subhanahu wa Taala melalui wahyunya dalam Al-Quran sudah menggambarkan sifat buruk orang-orang Yahudi yang zalim, membuat kerosakan di muka bumi dan suka mengobarkan api peperangan dengan bangsa lain, terutama kaum Muslimin. Di dalam Al-Quran terdapat banyak ayat yang menjelaskan dan memberitakan tentang kaum Yahudi ini agar kita mengambil peringatan darinya. Semoga ianya akan memudahkan kita dalam mengambil sikap dan pendirian di dalam menghadapi kaum terkutuk yang terkumpul pelbagai sifat kejahatan dan sikap buruk.
Please refer to the images for a summary/synopsis of the book.
Sila rujuk kepada gambar halaman belakang buku untuk membaca ringkasan buku tersebut.
Customer comments
| Author/Date | Rating | Comment |
| --- | --- | --- |